We help golfers of all skill levels in The Woodlands, TX optimize movement and improve performance so they can HIT IT FURTHER and ENJOY THE GAME for a lifetime.
Golf Rehab and Performance Training
Is pain limiting you from getting out on the course with friends and family?
Are you changing your swing mechanics due to pain or injury?
Do you feel stiffness or discomfort after every round?
If you answered yes then this assessment is the first step towards enjoying the game of golf again without having to fight through pain for 18 holes.
Returning to golf after an injury can be difficult. One of the more common mistakes we see golfers make is simply jumping back in too soon or playing too often after injury and applying more stress than the body can handle. Because golf is a sport that requires a variety of different strength and stability demands from all the major muscle groups as well as mobility from multiple joints simultaneously throughout the swing, it's easy to see the benefits of having a specific game plan for returning to the course.
To compound things a little bit many recreational golfers play occasionally. It's not uncommon for someone to go weeks without swinging a golf club, and then play several rounds in one weekend. Practice session entail hitting the driving range after work and take over 70 + swings without any warm-up. It's easy to start seeing how golfers develop mobility, flexibility, and stability limitations that force the body to compensate when swinging a golf club. Often times we don't even realize how our body has started to alter our swing until pain pops up.
The good news is MVMT 360's got your back (literally) when it comes to golf related pain and injury. Let us help you not only play golf again pain-free but improve your performance on the course.
Once pain and injury are introduced into the equation the type of evaluation changes slightly and the focus shifts towards diagnosing that musculoskeletal dysfunction. A Doctor of Physical Therapy and certified TPI Medical Professional will take you through a Selective Functional Movement Screen and perform special diagnostic testing. We will identify the type of injury you're dealing with and develop a specific treatment program utilizing a variety of different techniques:
Understanding the injury and how it relates to the golf swing is where we really bring things together keeping the end goal in mind. We love working with any other golf professionals you have on your team such as a swing coach or fitness instructor. Getting everyone on the same page to maximize outcomes and speed up recovery is something we advocate for with our golfers.
So don't try and push through the pain on the course anymore. Let's get you on the TPI team and make sure you can continue playing this amazing sport for years to come!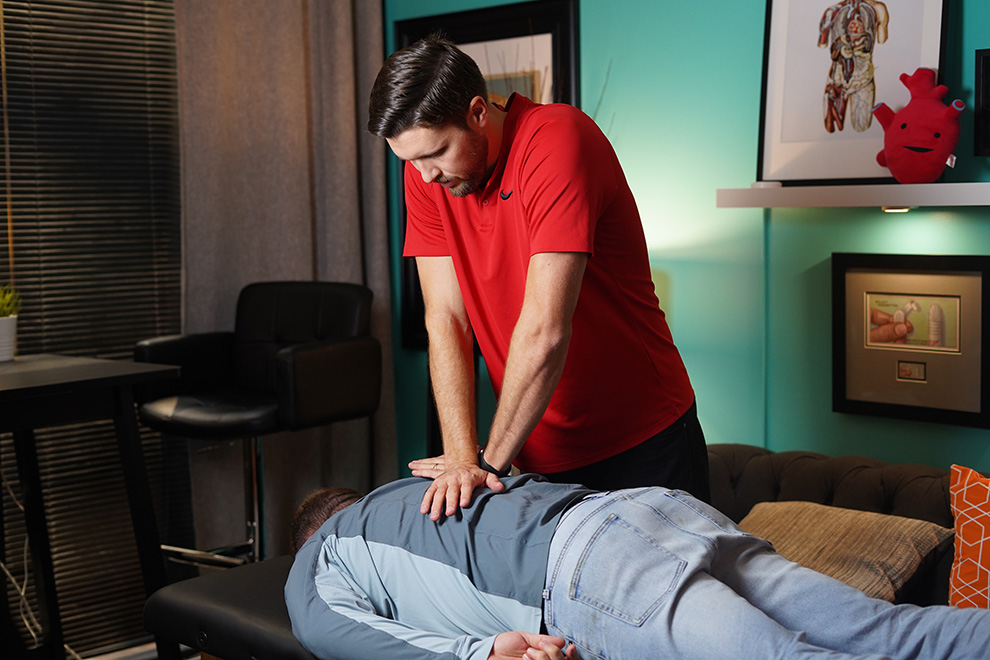 PT Treatment and Training Sessions

Tired of reaching for the medicine cabinet after each round of golf?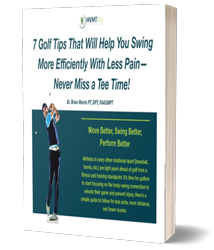 7 useful tips you can use to ease golf-related pain and discomfort.