Have you ever wished you were more flexible and mobile? Perhaps you've had plans to get more active in 2020, but they haven't worked out yet (literally)?
Kid's schedules and work schedules can become the center of our weekly routines, leaving little room for our own health and wellness. So if you've been trying to get more active but just aren't sure where to start––we've got your back.
6-Week Intro To Yoga Challenge
This course offers a personalized experience more likely to get you big results in a short amount of time. All fitness levels are encouraged to participate. Yoga is truly for everybody and is an effective way to increase your mind/body connection as well as improve your overall health. No more getting left in the corner of a crowded yoga studio trying to figure out if you're doing the poses right. You'll get the attention you need to make each yoga flow work for you!
Meet our instructor Alli Knoth. She has over twelve years of experience leading small group sessions and can't wait to get started with you.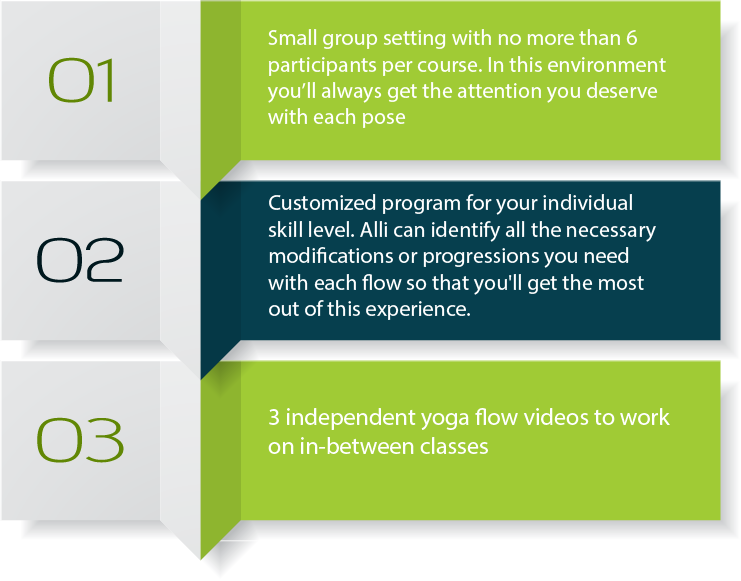 Schedule: Wednesdays at 11:30 or 1pm
Frequency: 1 hour, 1x per week, 6 weeks
MVMT 360 Physical Therapy
25144 Grogans Park Dr, Suite A
The Woodlands, TX 77380
Spots in these small group classes tend to fill up quickly! So join the MVMT and get started with this amazing yoga program today Give us a call at (832) 291-2267 to inquire about cost and start dates.
Looking for the best solution for your pain or injury in The Woodlands area?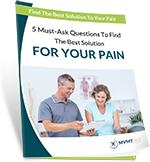 Here are the 5 most important questions to ask before receiving any treatment options